Transportation and Freight Services You Can Rely On!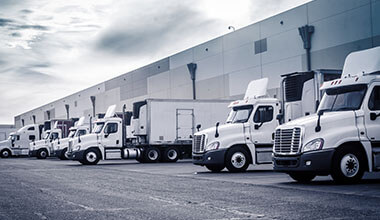 Reefers
Refrigerated trucks are used to move merchandise that needs to be kept cold in the food and beverage industry. Our trucks are designed to keep your products at the right temperature the entire trip. Many of our trucks are equipped with backup auxiliary units to ensure your product's safety.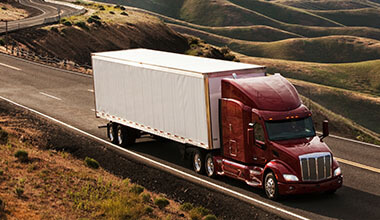 Dry Van
Dry van trailers are the most common type of trailers and are used to haul many types of merchandise. They can carry up to 45,000 pounds and provide a safe, dry environment for your products. If you need to haul anything from paper products to general freight, we have many options for you.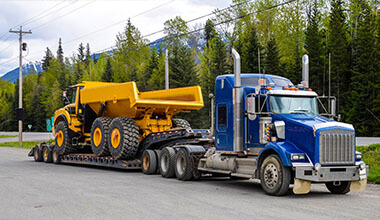 Flatbed Trailers
We have flatbed trailers for your oversized load or load with specialty needs. They are excellent for bulky items and can be loaded using a crane or the machinery's own power. If you need move equipment or large components, we can do it for you. Alliance Trucking offers its clients access to all types of flatbed trailers.
We provide safe and reliable delivery, 24-hour dispatch and competitive prices.
We are based in Rolling Meadows, IL. But our team can move your freight across the United States. We have built our reputation on getting your goods where they need to go safely and on time. Our company drivers and owner-operators are experienced professionals in the industry, and we know what it takes to get the job done right. We are in good standing U.S. Department of Transportation, and we are fully insured. Our drivers are dedicated to making sure that your business runs smoothly by getting your freight to its destination reliably and always on time.
If you are searching for the ultimate shipping service in the United States, get in touch with us today.
Transportation
We can move any types of merchandise. Call us to discuss your transportation needs across the country.
Read more
Owner Operators
We are always looking for owner-operators to join our team. If you own a truck we would love to hear from you.
Read more
Careers
Alliance Trucking Services is a growing business, and we are always looking to hire experienced team members.
Read more
Competitive Prices
We offer some of the most competitive prices in the transportation industry and our drivers are always happy.
Read more
Experience
We want to keep you coming back, and that is why we insist on going above and beyond on every job that we do.
Read more
Why Choose Alliance Trucking?
While there are many transport companies out there, few emphasize the need for transparency and employee support as we do. You won't find prices like ours anywhere else. Nor will you find competitive pay for drivers quite like what we offer. This is because we offer several different shipment options and services for our clients. We want to make sure that whatever your shipping needs may be, we have a service to cover them. This includes offering several different types of transportation solutions. Whether you need a Reefer or a DryVan don't hesitate to call Superior Overnight Services for a quote. You will be glad you did it. Our leasing options are also second-to-none. If you are looking to start your own trucking venture you are at the right place. Call us today to find out more.
Alliance Trucking is a trusted company with a reputation for on-time service and dependable drivers. We have many years of experience in the industry. Our drivers are highly trained, and we only hire those who are willing to meet high standards of customer service and quality. We believe that you are not just a customer, but that you are a part of our team, too. We focus on building long-term relationships that result in continual growth for both of us. We know that every load is important to you, and we place a priority on going above and beyond to give you the best service possible.
What our clients said
The grocery industry is one of the most challenging in terms of getting the product to the customer fresh and undamaged. Lettuce is one of the most difficult to ship because if it is bruised in any way, it is unsellable. It is also highly temperature-sensitive. I have to say that Alliance Trucking is the transportation service that I will call every time in the future. They delivered my product fresh, on time, and in perfect condition for sale. They are number one in my book.
I was impressed by the professionalism of Alliance Trucking driver and the care that was taken in hauling my cargo from the factory to my warehouse. There are not many companies that care about the customer experience and going the extra mile. Every time I call Alliance Trucking I am impressed with their professionalism. I will call Alliance Trucking every time I need to have a load to haul, because I know I can trust them.